Here's yet another cute Uma pic from Lublin (two weekends ago):
The guy who took this picture, Szymon Regis, is one of the best agility photographers out there. Like most of the agility photographers in Poland he lets people use his photos for free as long as credit is given.
And two more courses from last weekend. This one was particularly nasty: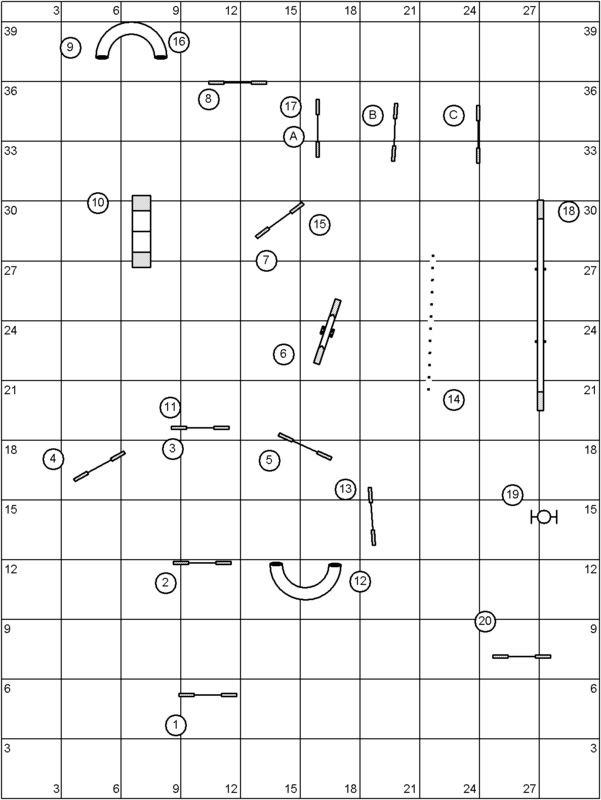 We died after the number 15 jump. I was too slow Uma took the dummy jump (number 8) instead of going to the tunnel. But it was a heck of a nasty course.
And a Jumpers course which I was particularly proud of running well: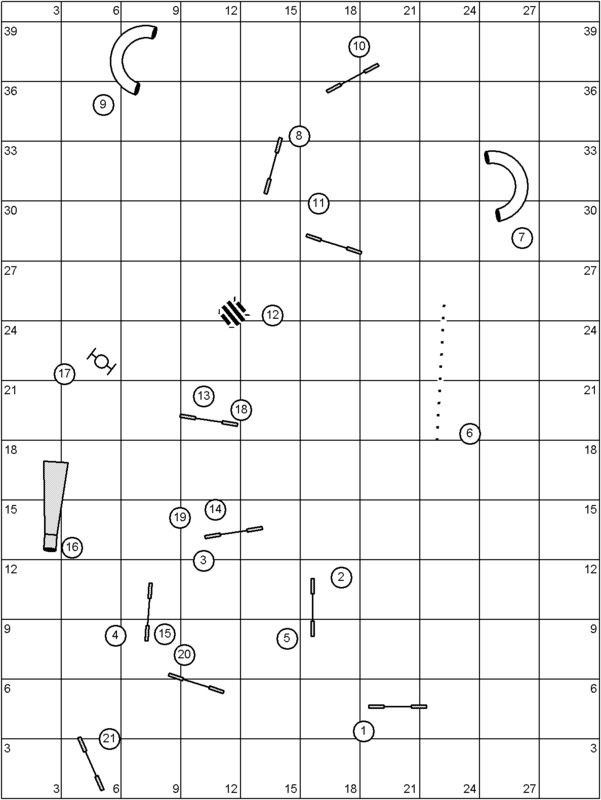 The way FCI trials work in general is that there are three runs a day - one is the so-called "exam" That's a regular standard run divided into levels (A0, A1, A2, A3). You need three Qs from A1 to move up into A2, 3 Q with top 3 placements from A2 to get into A3 and 3 Qs with top three placements from A3 to earn the A3 title. Exams are not organized at each and every trial (unfortunately and for strange and complicated reasons). The two remaining runs, one Jumpers and one Standard, are so-called Open runs, which means any dog from any category can run in them. They don't count for titles.
And now we're off to a seminar with Lesley Olden. That should be fun!