Yesterday we went to Lublin to a small and very informal trial with the goal of holding Uma's contacts and doing all in my power to try and break her stays. There were only 8 dogs in Uma's class, so the trial was absolutely no big deal, but we still did our thing - contacts were perfect as were her stays.
Her standard run was clean and in first place, her jumpers run was also nice, but I was so amazed she made the difficult weave pole entry I held back and pulled her out - so that was 5 faults for a missed weave pole. Still a first place though. Second went to Uma's mom Mira, who missed her weave antry (also 5 faults), but was slower. There's always a combined standard +jumpers classification in Poland and Uma took first in that as well. She also got the "best contacts" award - well, that's what we were there for. We got some very nice hand-made polar fleece tugs as our loot - I think they'll come in handy as tug toys.
And here are the courses from Yesterday. Here's the standard course (as I remember it):
And here's the Jumpers course: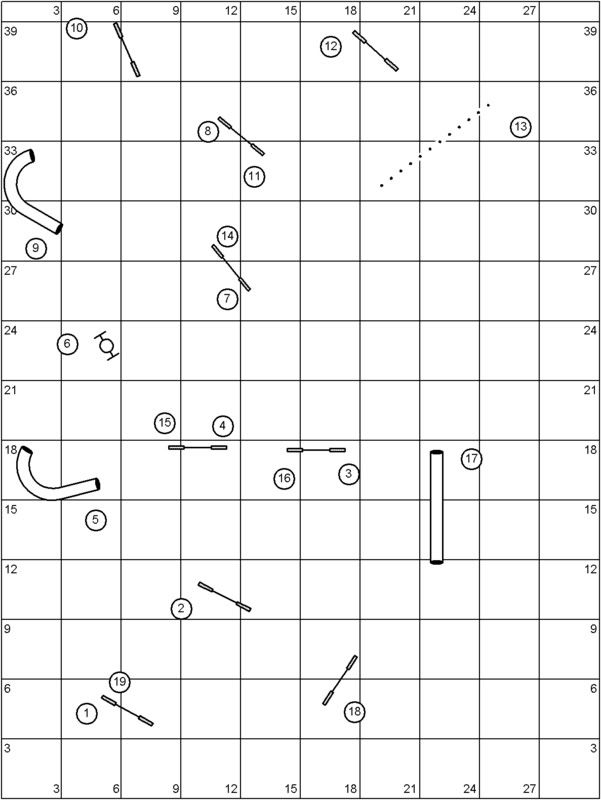 Uma's two siblings (blue merle Asti and black Jinx) were there as well and did very nicely too.