There are some decisions which take years to make, which you ponder on for ages, carefully weighing the advantages and disadvantages of each possibility. I've always prided myself on being that kind of person, the rational kind, who tries to do the right thing.
And then, there's a whole different breed of decisions. Decisions based on nothing more than a gut feeling. On pure instinct. Sometimes you end up regretting them, sometimes they turn out to be the best ones you made in your life. In this case, what can I say. We'll see.
Anyway, here's Eden.
Officially she's
Malpaso's To Die For at Myriad
If anything, this wasn't rational. I have two dogs under the age of three (heck, they're under the age of 30 months), should be focusing on finishing my dissertation and well, I just lost a dog that was my heart and soul. But when I saw Eden's 8-week-old pic, this one, to be precise: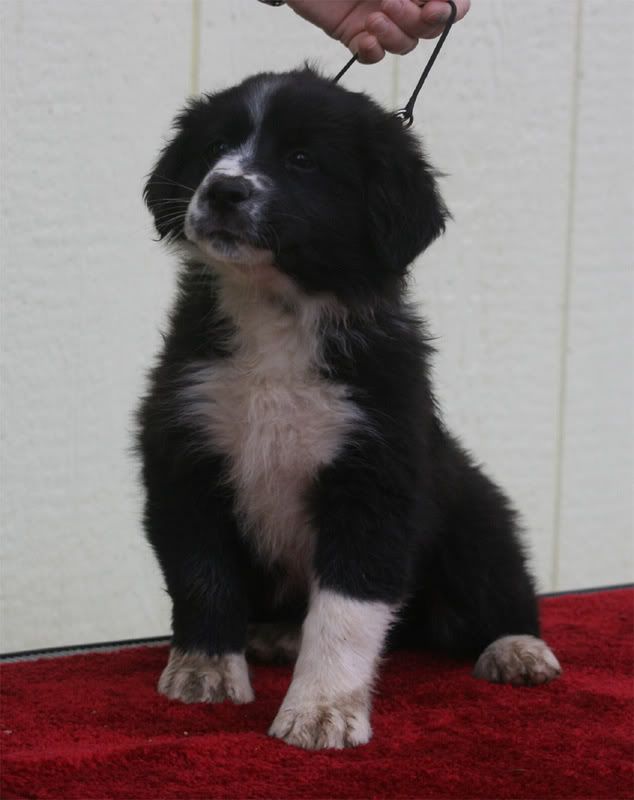 I knew I was gone for good. As was Janusz, which was probably the final straw. I asked Mirjam, her breeder, to keep her for me until I was ready for a new dog. Like 6 months maybe.
Duh.
She arrived in Amsterdam (thank you Anneke for chaperoning her on the plane trip) exactly one week ago and was supposed to stay with a wonderful friend, Silvia, in Germany however long I wanted. Well, I got in the car on Sunday and made the 1300 km (800 mile?) drive there and back in 30 hours.
So here she is.
I'm not quite sure what to do with her, but she most definitely has found a place in my heart.
I admit I am kind of scared, because she has found her way into my life at a tough moment. She'll never be another Mira and I am afraid there's nothing that can follow Uma with regards to ease of training and pure speed and biddability. But I think the best way to go about this is to just let her be Eden. Let her be a puppy and find out, in due time, what she's good at and what she'd like to do.
She's got an amazing personality, very bubbly and outgoing, social but not too easily distracted. I love her natural retrieve and love how easy-going and self-confident she is with my other dogs. It's like they know they were meant to be together :-)
On a side note - Uma cut her pad on some glass in the park :-( Very nasty. Thus, no agility for us this week.